Apollo Vredestein
Case Study
Strategic Brand Architecture Design Challenge
Driving Expansion in Europe and India
Apollo Tyres was actively pursing the acquisition of a major tyre brand which would significantly expand its regional and global brand portfolio. In order to clearly define brand roles in the future portfolio, we were asked to evaluate Apollo's existing portfolio and propose a strategic architecture for the future. The client needed to understand the equity of each of its brands in their regions, segment the market, and identify priority targets for each brand in order to ensure each brand was appropriately positioned in its competitive markets.
Client Goals
A strategic brand architecture which would drive Apollo's ambitious growth goals, clarify brand roles and enable a strong portfolio as its brands expanded into new geographies.
GBR Services Employed
Qualitative & Quantitative Segmentation & Brand Equity Research
Strategic Brand Platform Development
Brand Portfolio Strategy / Strategic Brand Architecture
Regionality
USA, China, Europe, India
Our Solution: a Clear Brand Architecture and Differentiated Brand Platforms Based on an Insightful Global Segmentation
The client had limited information on consumer attitudes about tyres globally, so we used qualitative and quantitative research to define a global consumer segmentation that transcended regionality and demographics to get to the heart of the relationship between people, their cars, and their tyres. The segmentation, which was both global and regional, allowed the client to more clearly position the Apollo and Vredestein tyre brands in Europe and India to drive future growth for the entire portfolio.
What We Did
Quantitatively segmented the consumer target for tires globally via extensive segmentations in Germany, India, China and the USA
Recommended target prioritization for each brand
Defined the business and market roles of each brand in the portfolio in conjunction with internal strategic and business plans
Developed multiple positioning pathways for each brand; which were assessed in 2 rounds of qualitative brand positioning research in new brand geographies, with a resulting portfolio recommendation
Educated and informed each global region about the new positionings and their implications
With the client and agency, successfully re-launched the brands in their existing geographies and launched them in their new markets
In-Depth, Multi-Dimensional Quantitative Consumer Segmentation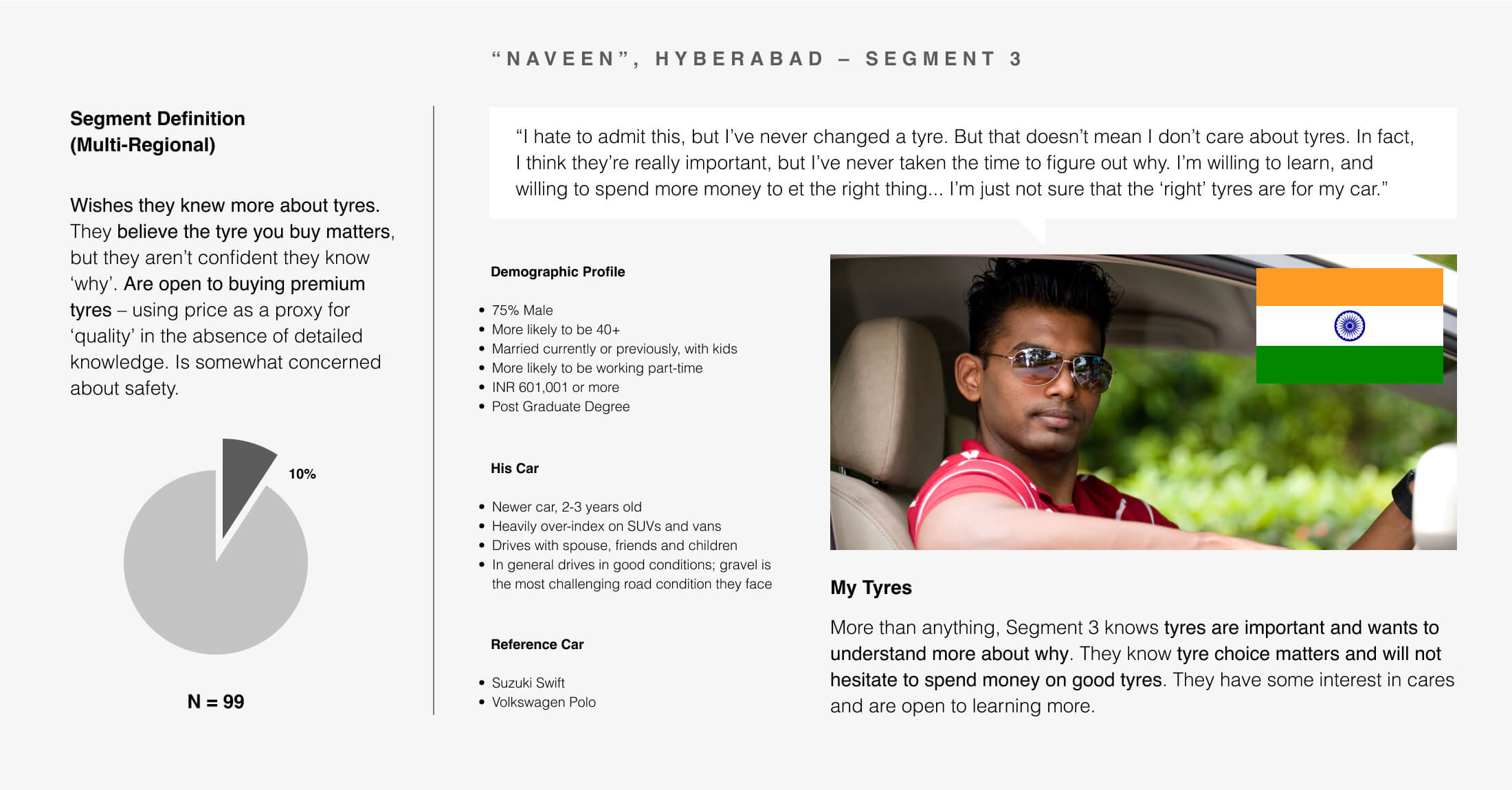 Enlarge
Regionally–Appropriate Brand Platforms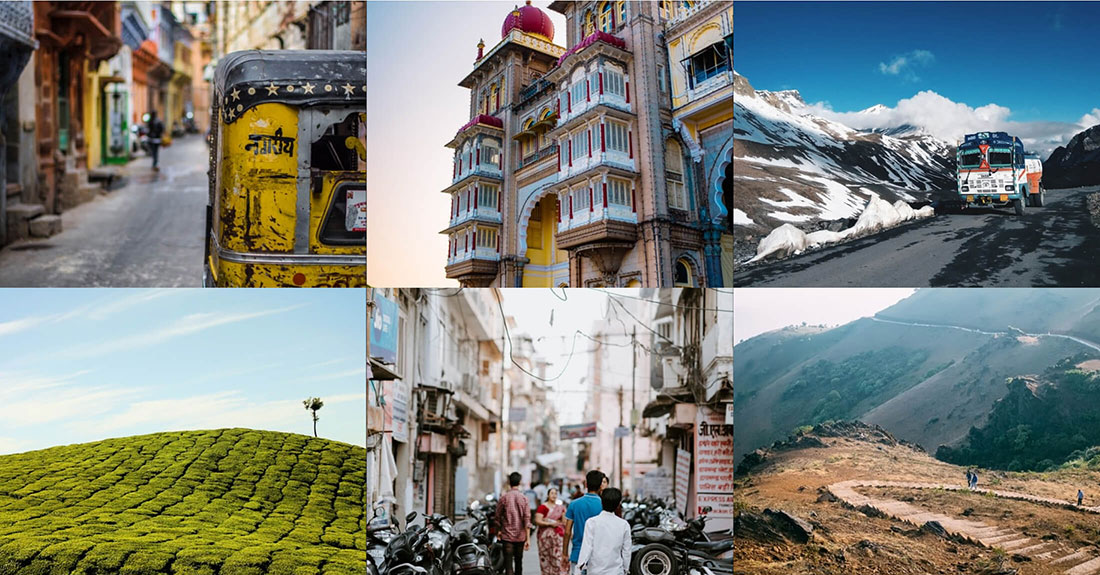 Enlarge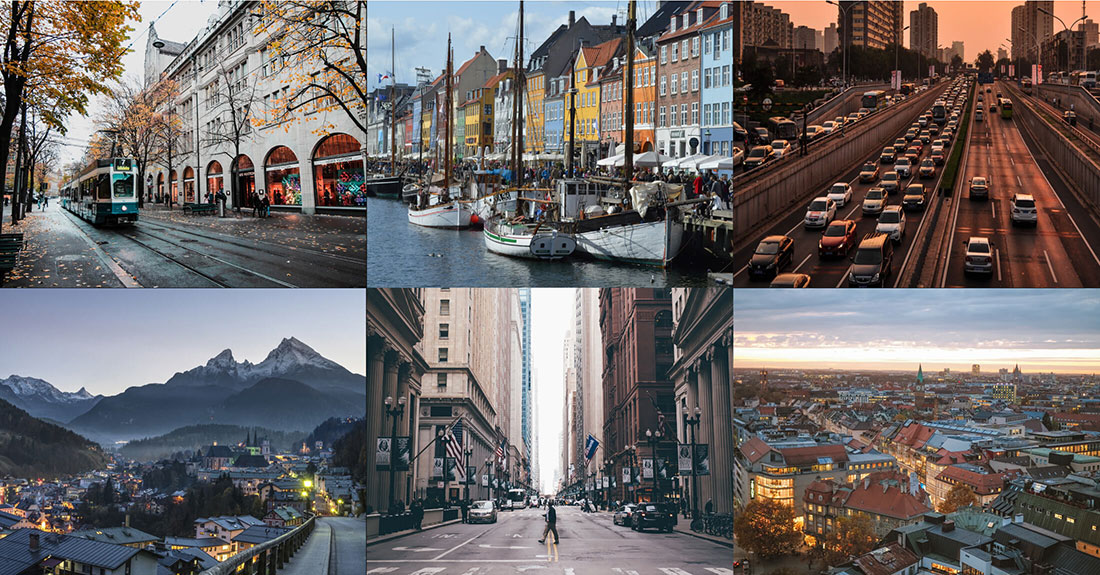 Enlarge
Strong and Differentiated Platforms for the Apollo and Vredestein Brands
In the Words of Our Client
Lisa (GBR) impressed me immediately with their competency, her absolute dedication, passion and drive. I needed a top marketing consultant who would also be a genuine driver of change and trustful business partner."
– Marco Paracciani, CMO, Apollo Tyres Ltd.
Client

Apollo Tyres

Office

North Carolina, US

Sector

Consumer Durable Goods

Partner

Lisa Craig